Farmland assets
Annual row crops
Replanted every year, they're generally priced comparably across the globe. They may include commodity corn, soybeans, cotton, wheat, rice, or specialty crops such as vegetables.
Perennial permanent crops
Higher-value niche crops that grow on a tree or vine, which vary in pricing by location—and where best management practices can enhance value. They may include tree nuts, cranberries, apples, citrus, or blueberries.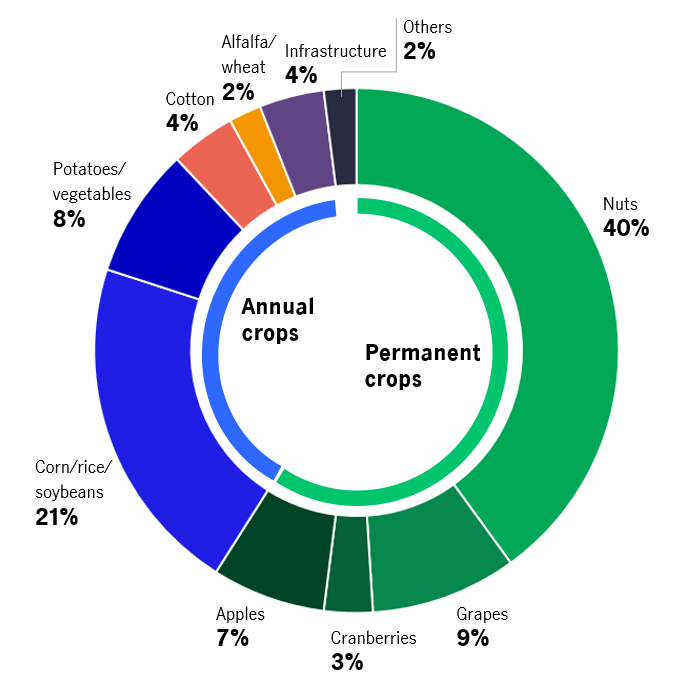 Data as of March 31, 2022. Portfolio snapshot chart displays agriculture assets under management as a percentage of final market value (US$4.1B) by crop for Q1 2022. Totals may not sum to 100 due to rounding. Diversification does not guarantee a profit nor protect against loss in any market.