Core timberland assets in established markets
Softwood plantations
These assets may include Southern yellow pine, radiata pine, Douglas fir, western hemlock, Ponderosa pine. Uses include construction, pulp, paper, and packaging products.
Hardwood plantations
These assets may include eucalyptus species. Uses include pulp and paper, fuel, and charcoal.
Mixed natural forests
These forests are naturally regenerated and can be found throughout the world, with the species composition dependent on the region. Mixed species forests have proved ecologically more valuable, providing versatile habitats and effective carbon sinks.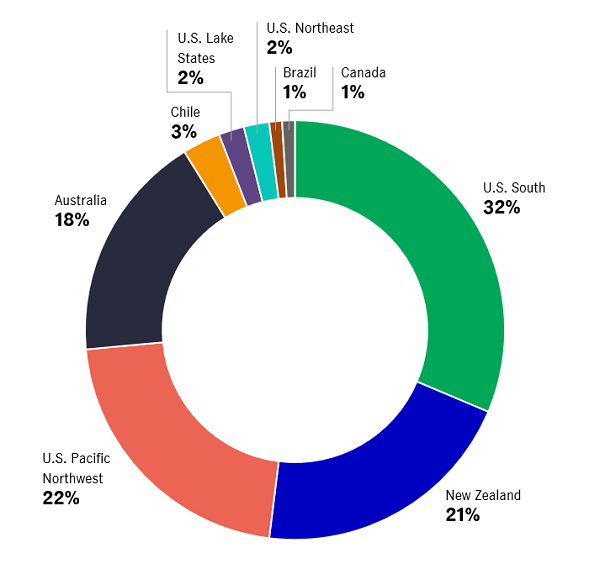 Data as of March 31, 2022. Portfolio snapshot chart displays timberland assets under management as a percentage of final market value (US$11.2B) by region for Q1 2022. Totals may not sum to 100 due to rounding. Diversification does not guarantee a profit nor protect against loss in any market.